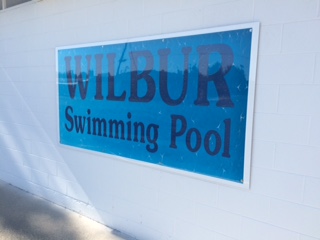 Wilbur's summer hot spot!  The pool is open Monday through Saturday from 1pm to 6pm during the summer!
Water Aerobics, Lap Swim, and swimming lessons are offered.  Stay tuned for updates.
Would you like to be up to date on all the happenings at Wilbur Swimming Pool?  Like us on Facebook Wilbur Swimming Pool and set yourself to receive notifications!
2019 Swimming Pool Rates
Daily Pass
$4.00
Baby Pool
$1.50
Daily Punch Card (10 days)
$35.00
Public Swimming Lessons
$35.00
Individual Season Pass
$80.00
Family Season Pass
$165.00