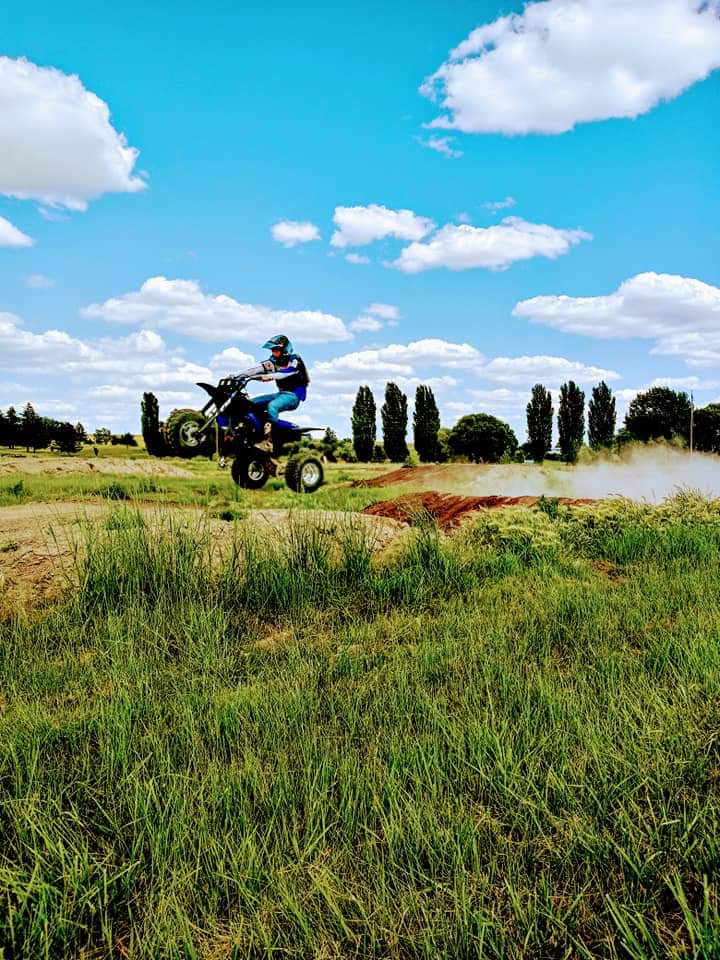 Wilbur Meadows welcomes quads (4 wheel and 2 wheel drive), drift carts and trucks, dirt bikes, and pit bikes.  ORV track includes; motocross, dirt banked oval, dirt and grass flat track, and a slow speed obstacle course. The ORV Park is open every day from morning until dark, about 9:00 am to 7:00 pm.  The graveled entrance is off Hwy 174, directly west of the Golf Course.
Facilities are primitive. Wilbur Meadows has a portable toilet but no washing station is available.
Safety first! Know your limitations! No motor vehicles in the wetlands!
Visit Wilbur Meadows on Facebook
Wilbur Meadows ORV Park