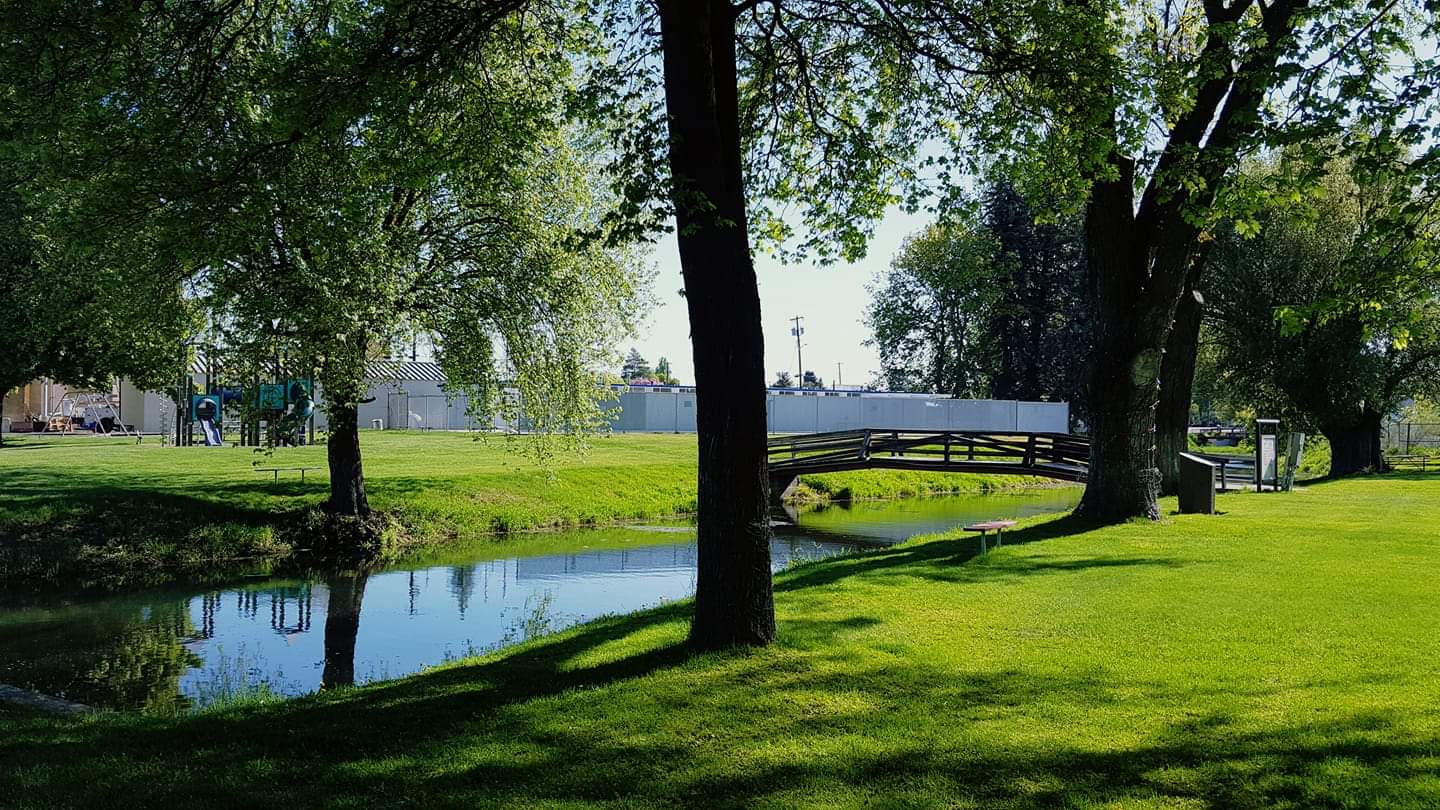 Located just one block south of Main Street, on Division Street, the Wilbur Town Park is the heart of Wilbur.  Lovingly maintained, the park is home to many of our town festivities. It is also a relaxing, shady spot to picnic or read.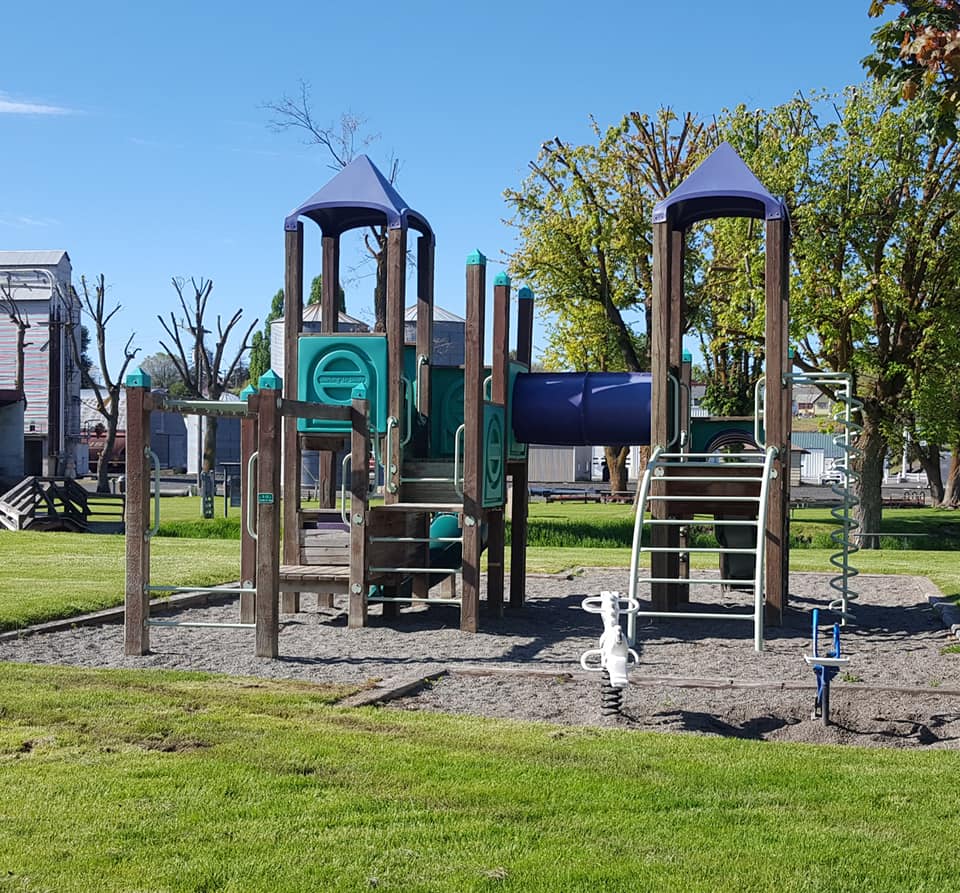 In summer, it rings with the laughter of children on break, playing on the playground or exploring Goose Creek. Wilbur's Swimming Pool is adjacent to the park. In fall, the park trees are swathed in golden leaves with piles for young and young at heart to jump into. In winter, the entire town comes out for the annual Festival of Lights. In spring, the Wild Goose Chase 5K fun run starts at the park, and Lions Club members serve grilled burgers and hot dogs near the picnic area during Wild Goose Bill Days. The popular Kids Fishing Derby has families lining the banks of Goose Creek during the town festival hoping to catch the first, most and biggest fish.
Would you like to host an event in Wilbur Park? Complete the park permit request and submit to Wilbur Town Hall.