Emergency: 911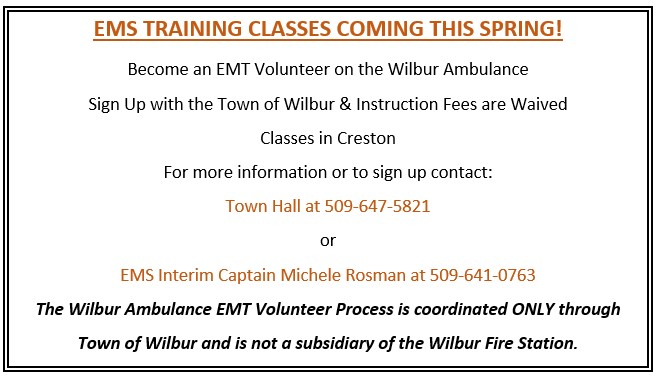 Information on the Whitney Road (Hawk Creek) Fire Updated 9-11-20

Fire District 7 Burn Ban is no longer in effect. Please burn responsibly. It is always illegal to burn household garbage in Washington State.
Report Burn Violators to the Lincoln County Sheriff's Department. 509-725-3501.
The Town of Wilbur contracts with Fire District 7 for departmental services. Phone: 509-647-5531
Shayne Lewis- Wilbur Station Chief
Dial 911 for a fire emergency.