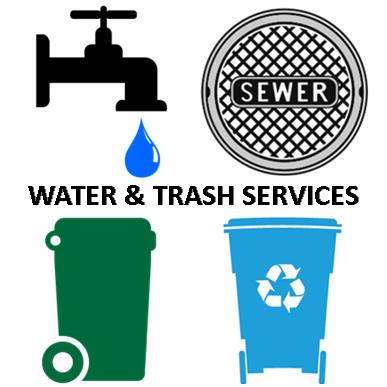 Water, Sewer, and Garbage
The Town of Wilbur furnishes water and sewer service in the Town of Wilbur.  Garbage services are contracted with Sunrise Disposal.  Water, sewer, and garbage utility payments are due on 15th of each month.  Payment made by cash, check, money order can be mailed or left in the payment drop box located at the entrance to Town Hall.  Online bill pay is available by clicking the blue button above; convenience fees apply.
For Garbage Collection inquiries call Town Hall or contact Sunrise Disposal at 509-422-4530. GARBAGE GUIDELINES.
Lincoln County Transfer station information is available online at www.co.lincoln.wa.us/solidwaste or by calling 509-725-0122
Electricity
Please contact Avista online or call 800-227-9187
Landline Telephone
Please contact Century Link at 877-787-3987 or go online
Internet
LocalTel –  Bob Iverson at 509-707-7777
EmergE with Inland Cellular – 208-298-2700 or online
CenturyLink at 877-787-3987 or go online