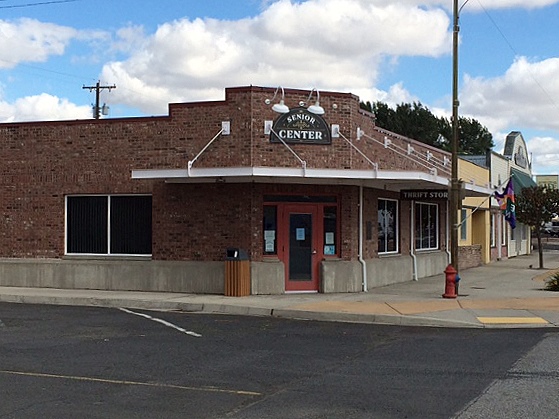 The Wilbur Senior Center is located at 101 NE Main Ave, on the corner of Main and Knox. They offer hot, homemade meals, discounted items in the Thrift Shop, exercise classes, and general fellowship. Stop by or call for membership information: 509-647-5503
2018 Officers and Board of Directors President: Coleen Hopkins
Vice President: Tom Burger
Treasurer: Janice Rolfe
Secretary: Betty Botts
Trustees: Don Rolfe, Tom Simurdak, Sharon Rutter, Pat Herman
The Wilbur Senior Center Thrift Store is open from

10:00 a.m. to 3:00 p.m. Tuesday through Saturday

.  The Thrift Store relies on donations from the community to keep the shelves stocked and doors open.  All proceeds, in turn, are used to keep the Senior Center operational.  Volunteers are always welcome!
SENIOR MEALS: The cook serves up a delicious lunch three days a week at noon. Senior discounted meals are for ages 60+.  Reservations are required. In-person meal service is once again an option with limited delivery available. Call ahead at 509-647-5503 to make a reservation or to order a take-out meal to pick up or get delivery info. Call by 10 a.m.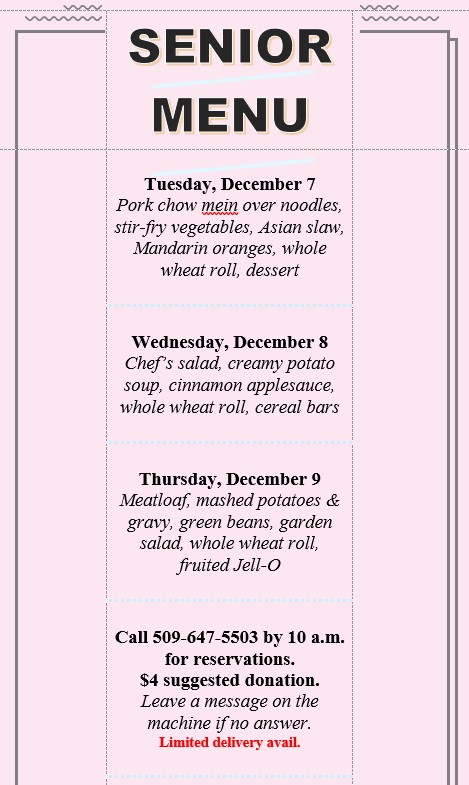 TRANSPORTATION
The Lincoln County Connector bus service, provided by People for People, runs along the Highway 2 Corridor. It makes stops in Coulee Dam, Grand Coulee, Wilbur, Creston and Davenport with connecting service to Spokane and Okanogan County. Transport is open to the general public and service between Coulee Dam and Davenport are FREE!!  To ensure seating, call 1-800-851-4204 Ext. 555 between 8:00 a.m.-4:30 p.m. at least one business day in advance. Riders must wear a mask. For more info and services times, visit www.pfp.org.